Tent of Sir Geoffroy
The tent in gules and sable (red and black, the colours of my coat of arms) at Warkworth Castle in April 2017.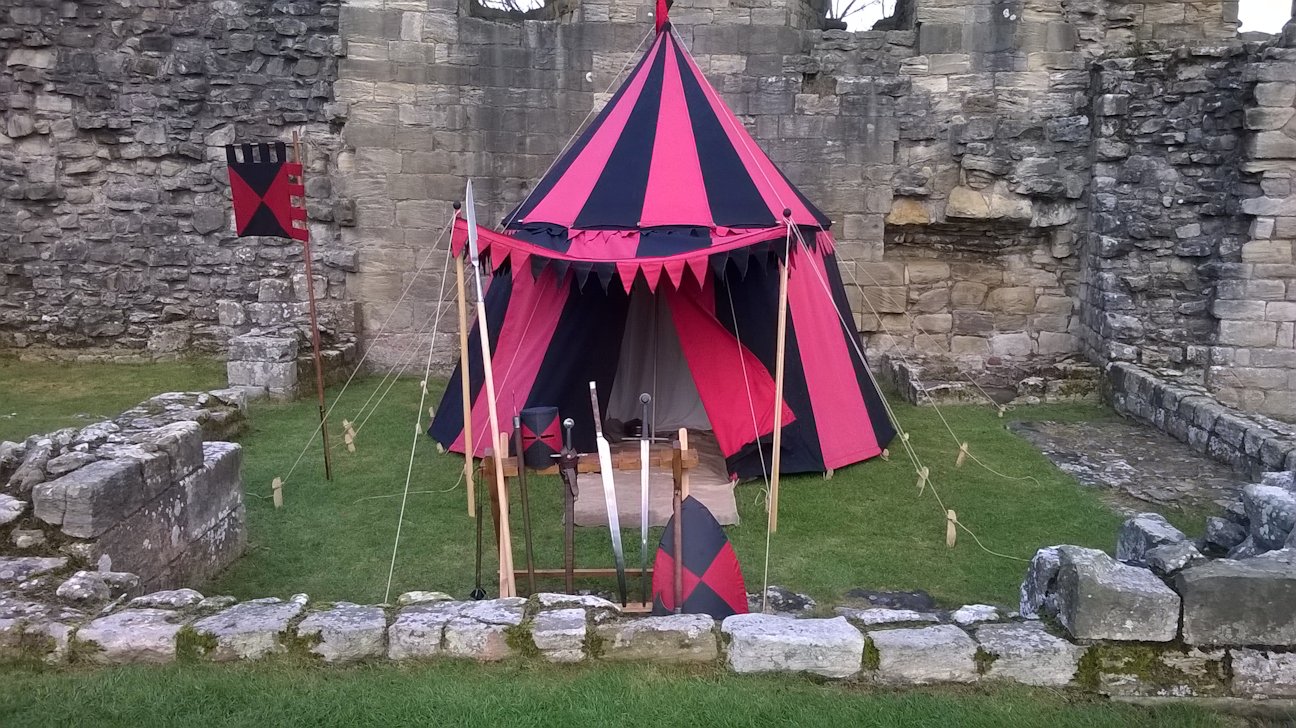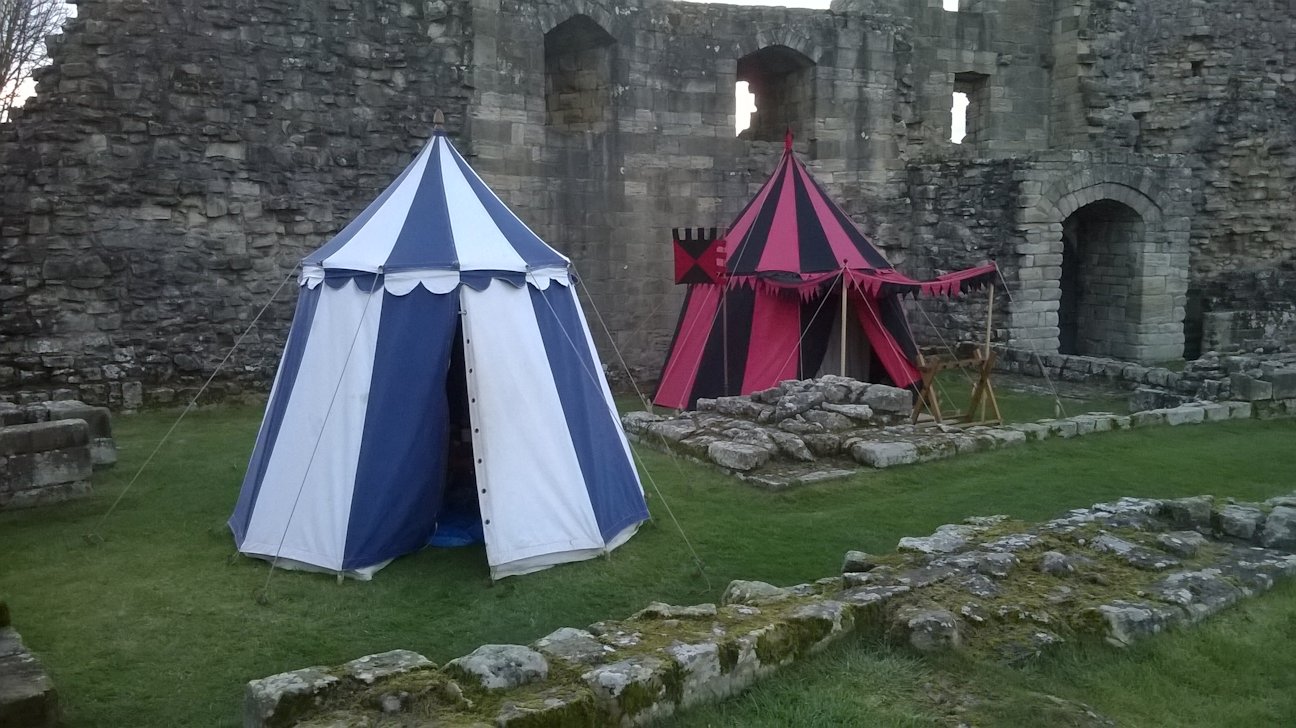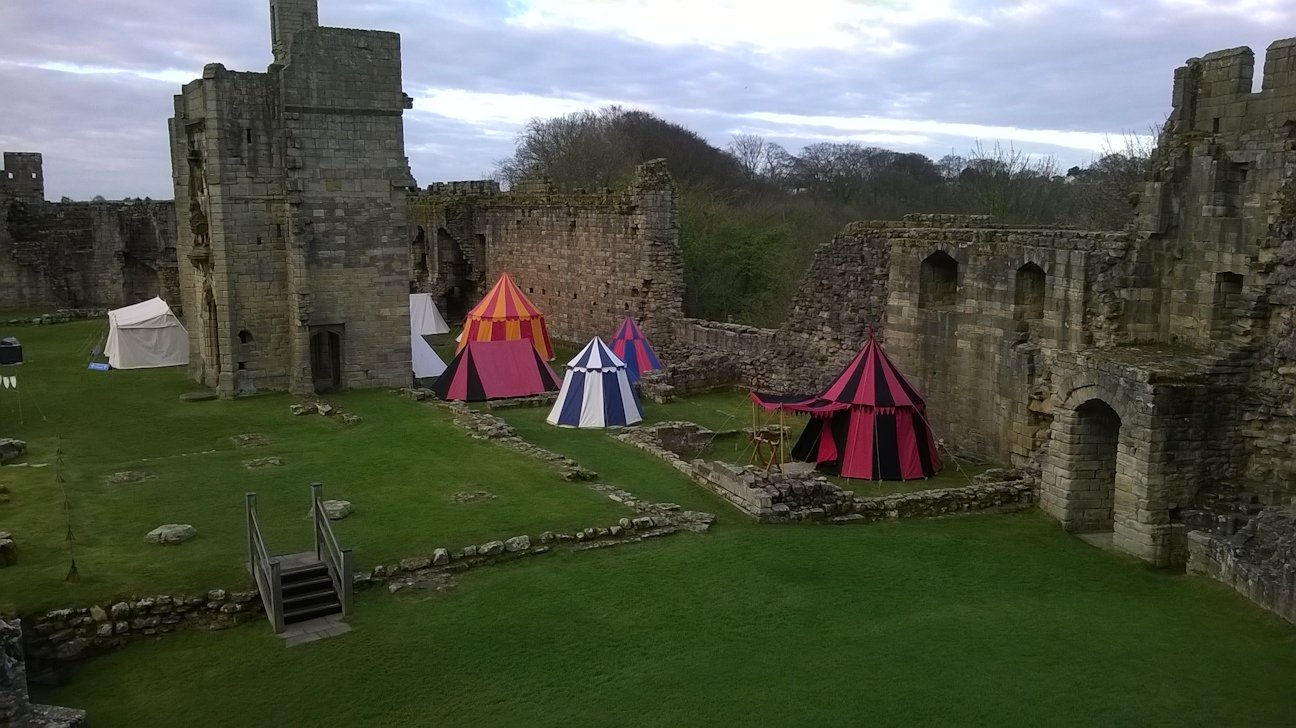 A few pictures of my weapon rack in front of the tent: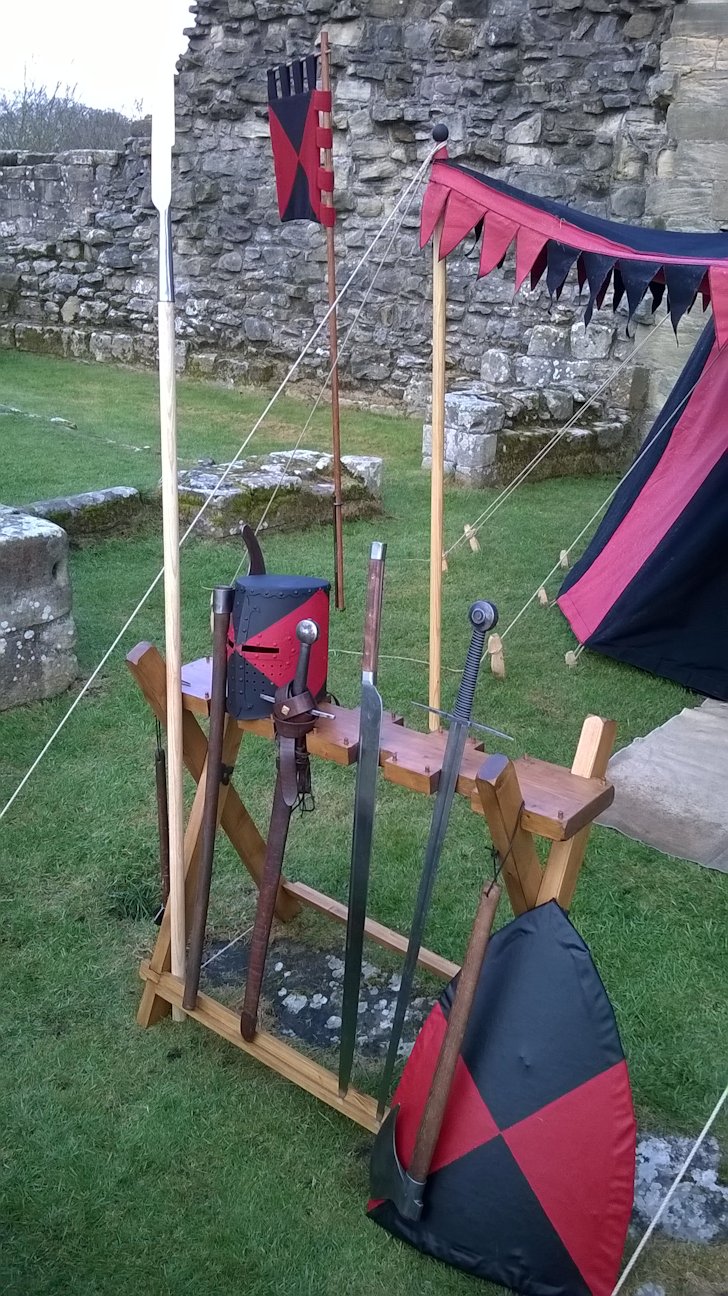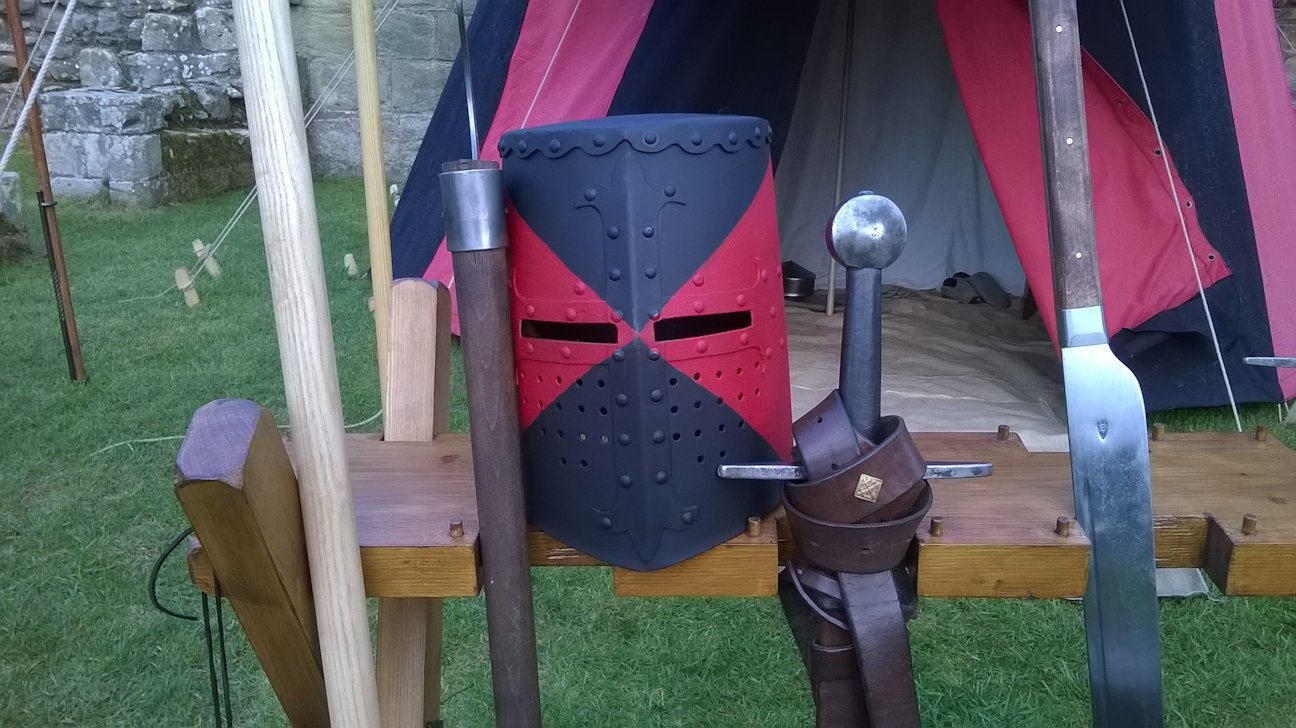 Dawn of Chivalry Camp at Various Events
Camp at Richmond Castle in 2016 for a Knights' Tournament. The white tents on the right are from the Knights Hospitallers. Ours are on the left up to and including the blue and white large burgundian tent (our armoury).
Camp at Beeston Castle in July 2016:
Camp at Warkworth Castle in May 2017: