We currently practice the longsword according to Liechtenaeur and Fiore dei Liberi.
We train every week on Saturday (with some limitations, see confirmed dates), 10am to 12 noon at either the Shakespeare Hall, Durham Community Association or at the Freeman's Quay Leisure Center (addresses below) as indicated on the home page.
To get started, you do not need to own any gear. Training weapons will be provided to start with (due to increase popularity, some sharing may be required). In time, members are expected to purchase their own weapons and protective equipment (e.g. fencing masks, gauntlets, gambesons).
The session cost £10 (if we are fewer that 10 people) or £7.50 (if we are 10 or more) as we try to keep cost down and are not running for profit. Prospective students have 4 taster sessions where they do not have to become a full member. After the probation period, if they want to become full members, there is a £15 yearly fee to help cover costs.
Send us an email to tell us when you want to come and check the training dates on the main page for dates that accept new attendees.
We can be contacted using the following two methods, by email or on Facebook:
Shakespeare Hall
North Road
Durham DH1 4SQ
The entrance is the green door: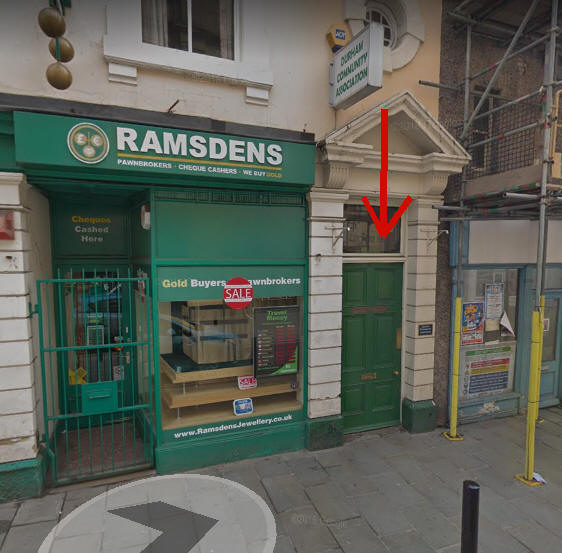 Freeman's Pl
Durham DH1 1SW