Sire Geoffroy de Tiffauges
As a combatant in Dawn of Chivalry, I have a full set of equipment and weapons that are suited to the mid 13th century (our target period). Of course, there are always some improvements that can be made but the result is currently satisfactory.
Under Construction
Here are a few pictures wearing the gules (red) colours of English Heritage.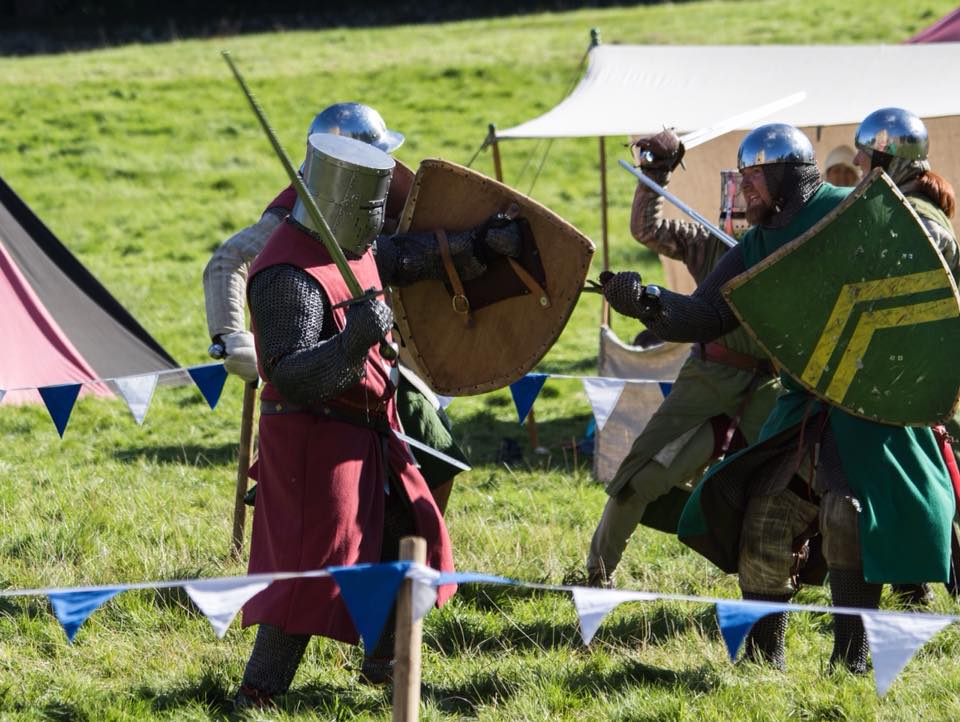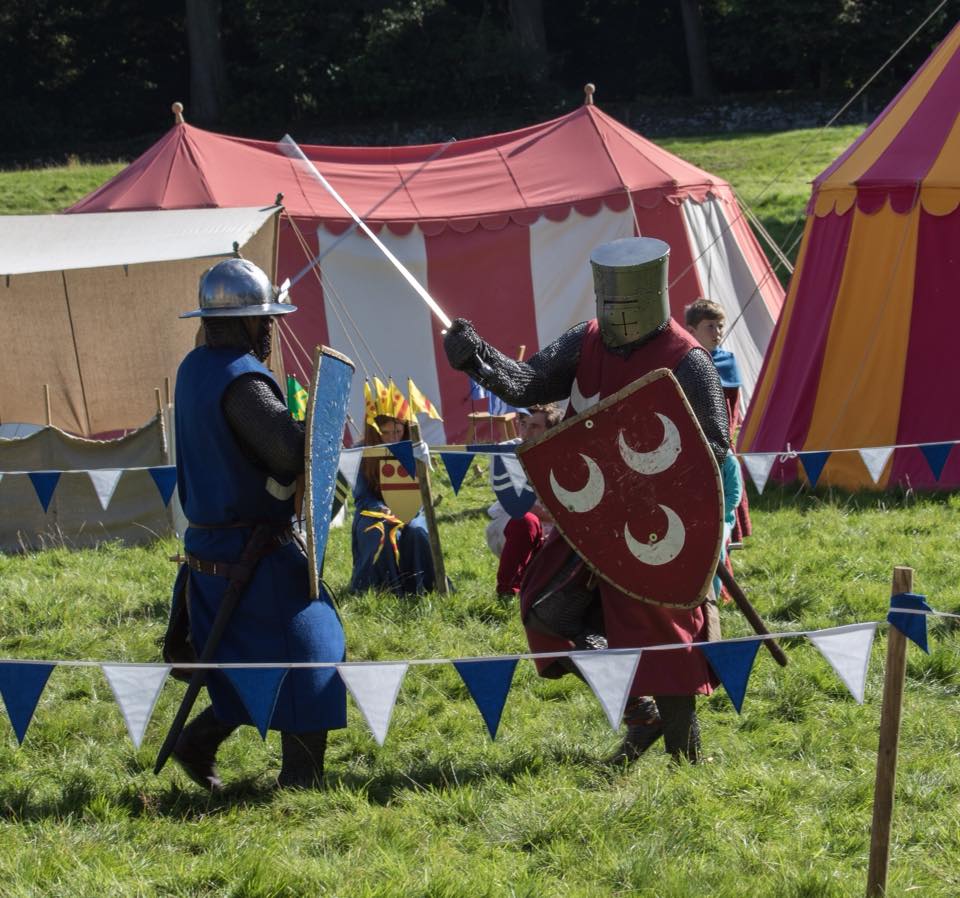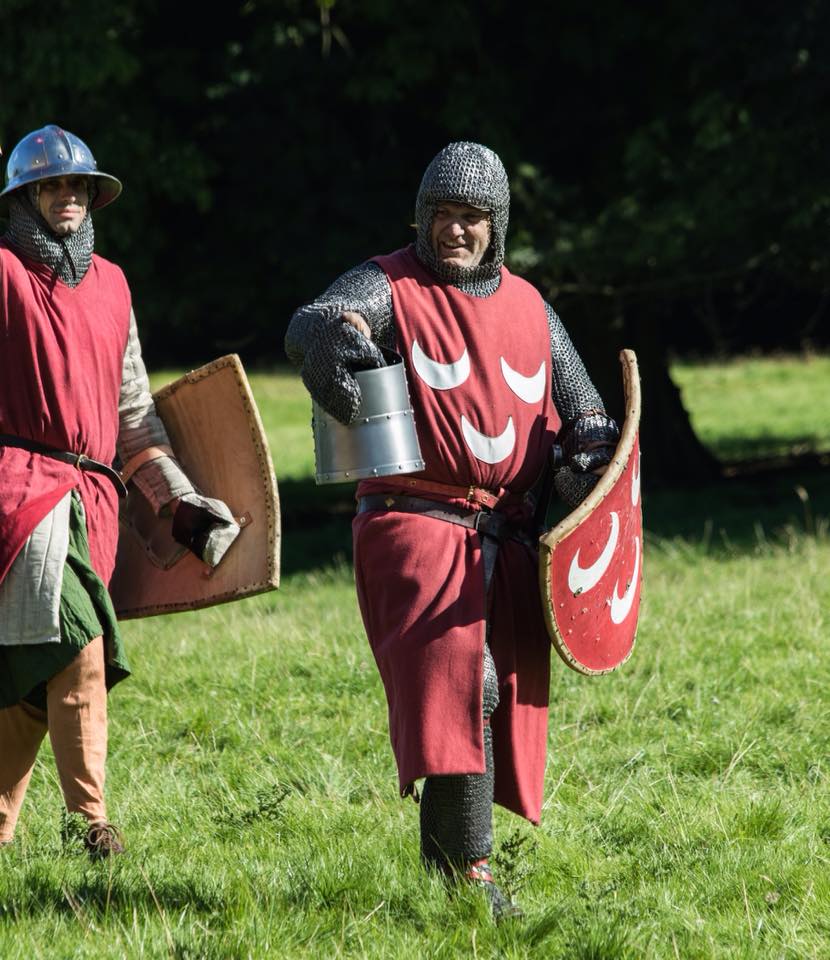 And one other wearing my own coat of arms:
Future improvements:
- Tailor the hauberk to make it better fiited, including sleeves (that are too baggy).
- Incorporate a maille coiffe to the hauberk.
- Improve the mittens of the hauberk.
Under construction