S
carborough Castle and
B
eeston Castle 2021
Sir Geoffroy fighting as the Knight of the South.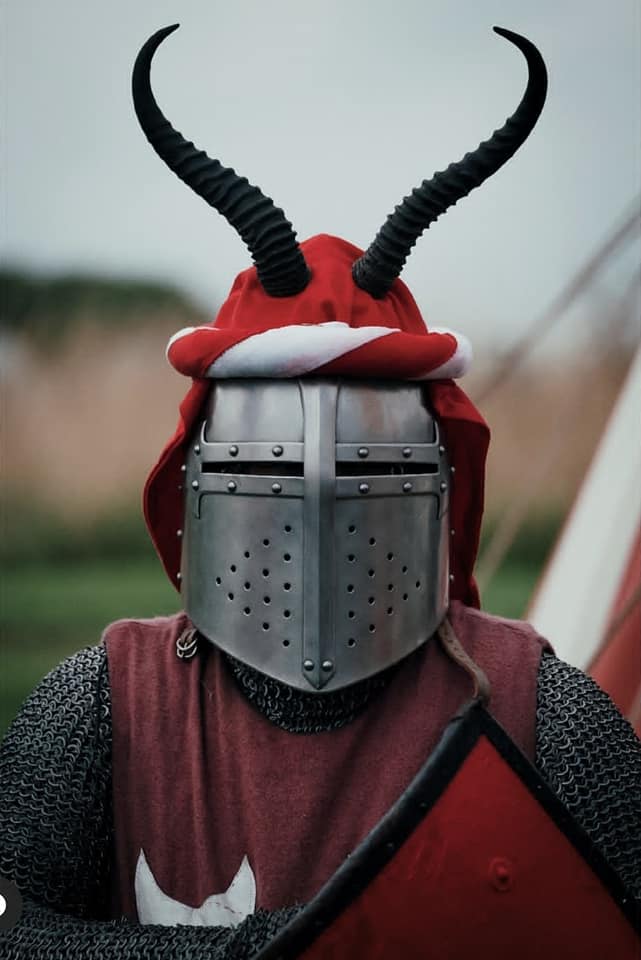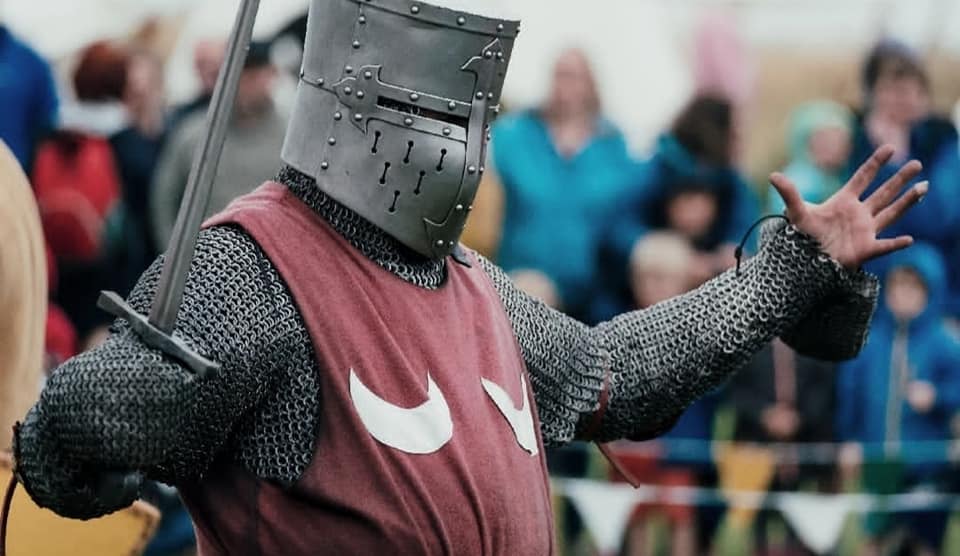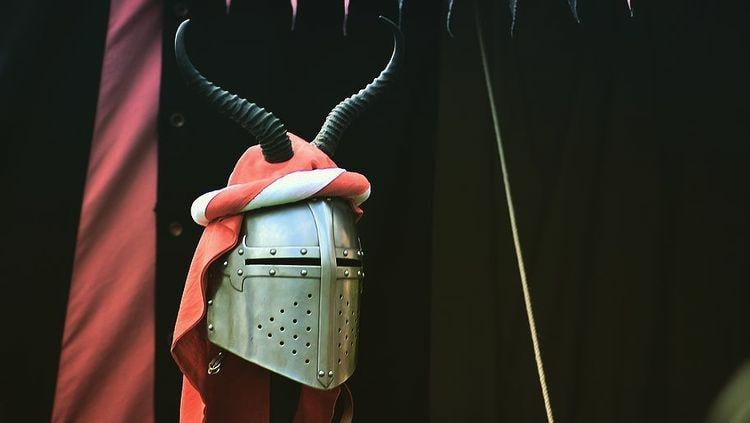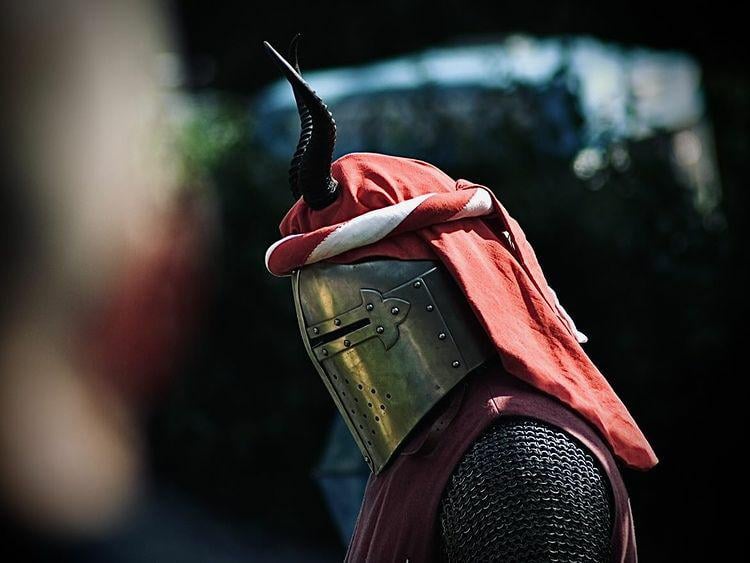 Against Sir Richard on the one-v-one (sword and shield).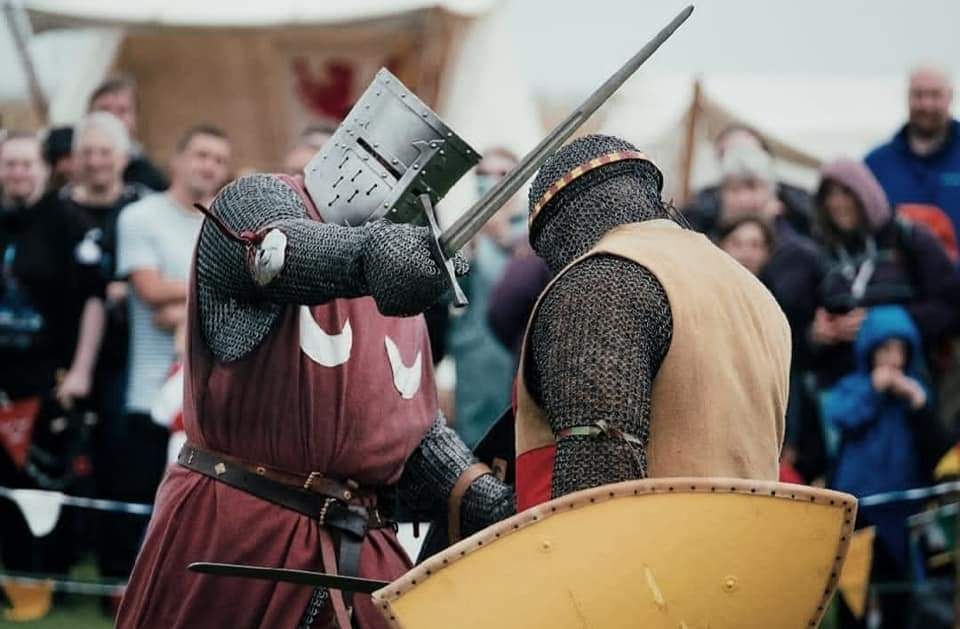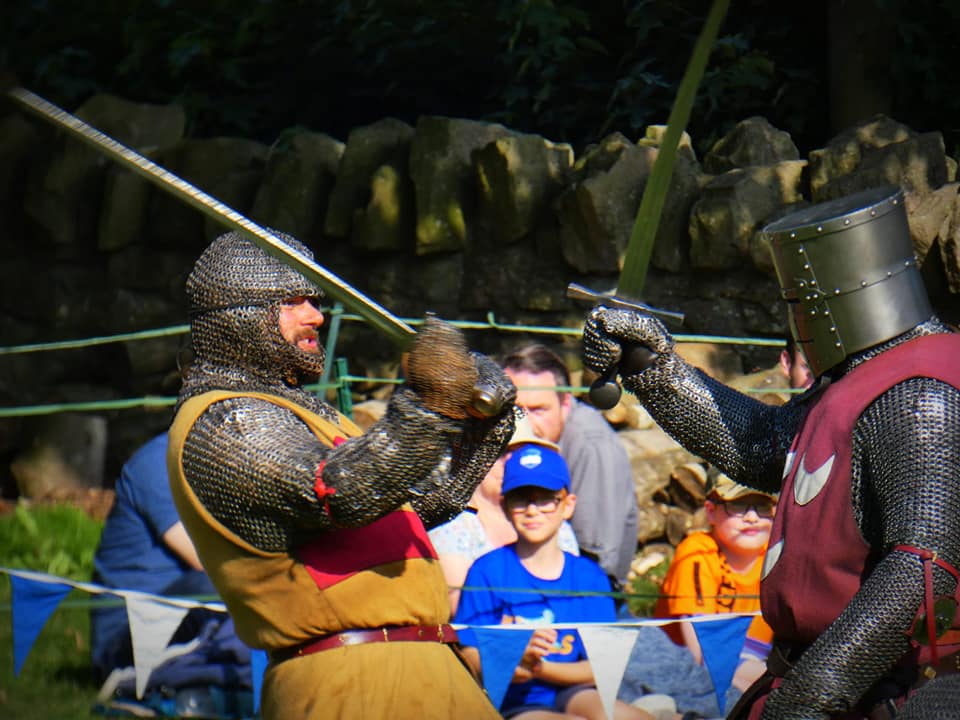 Fighting on the royalist side, holding the line against the troups of Simon De Montfort at the battle of Lewes (1264) and Evesham (1265). Alonside me are Sir Walter (using a so-called Maciejowsky Falchion), levies Matthew and Lindsey.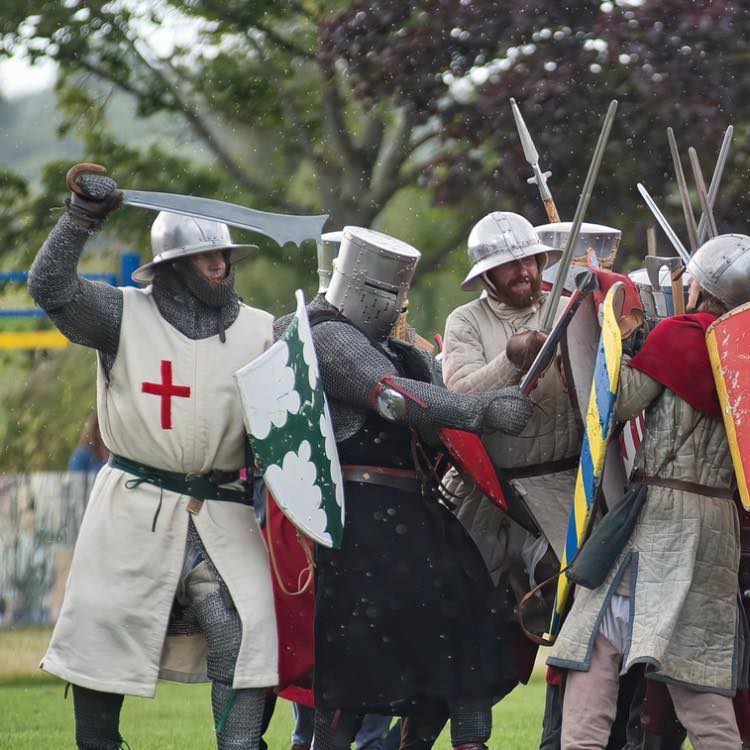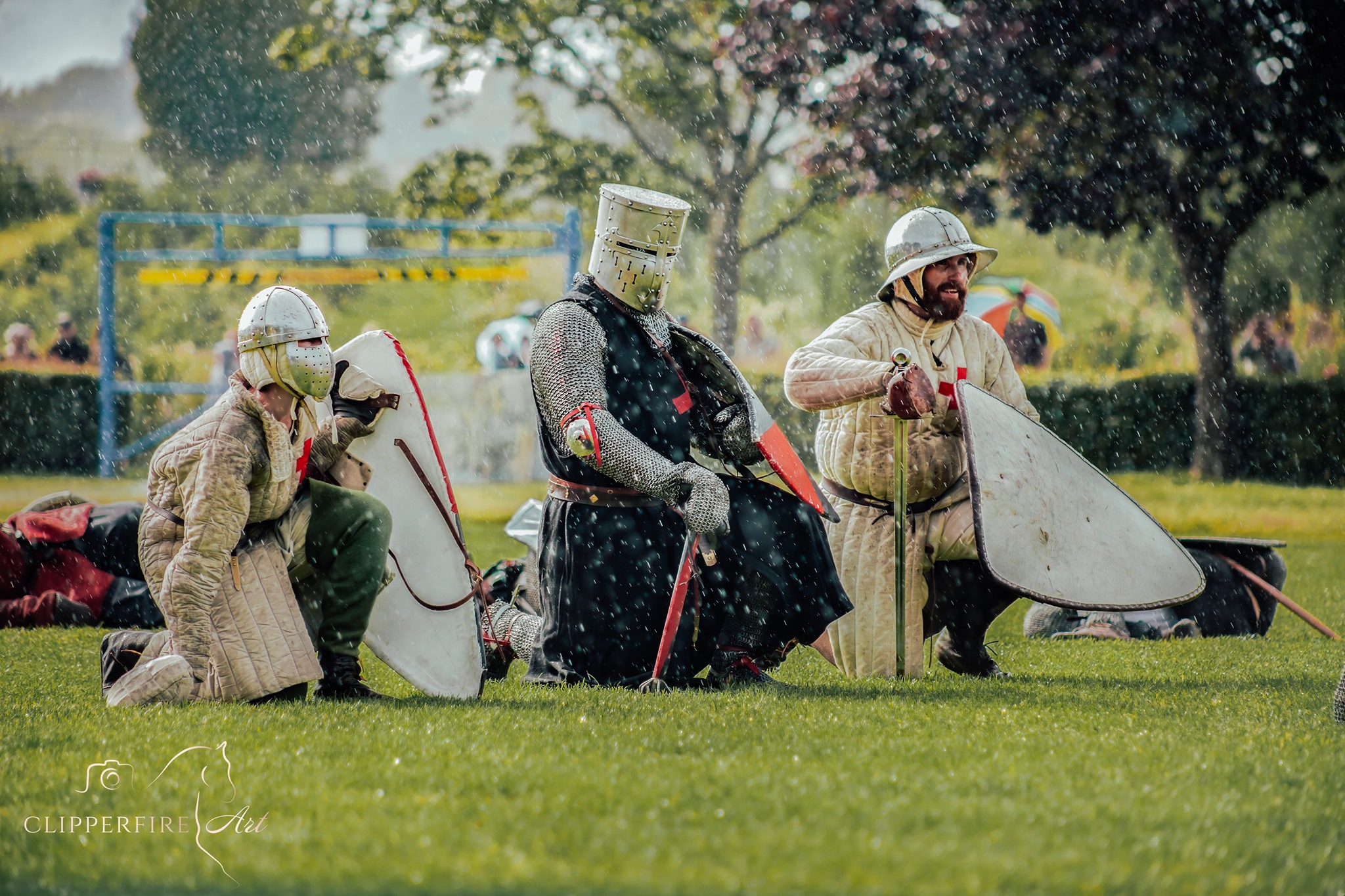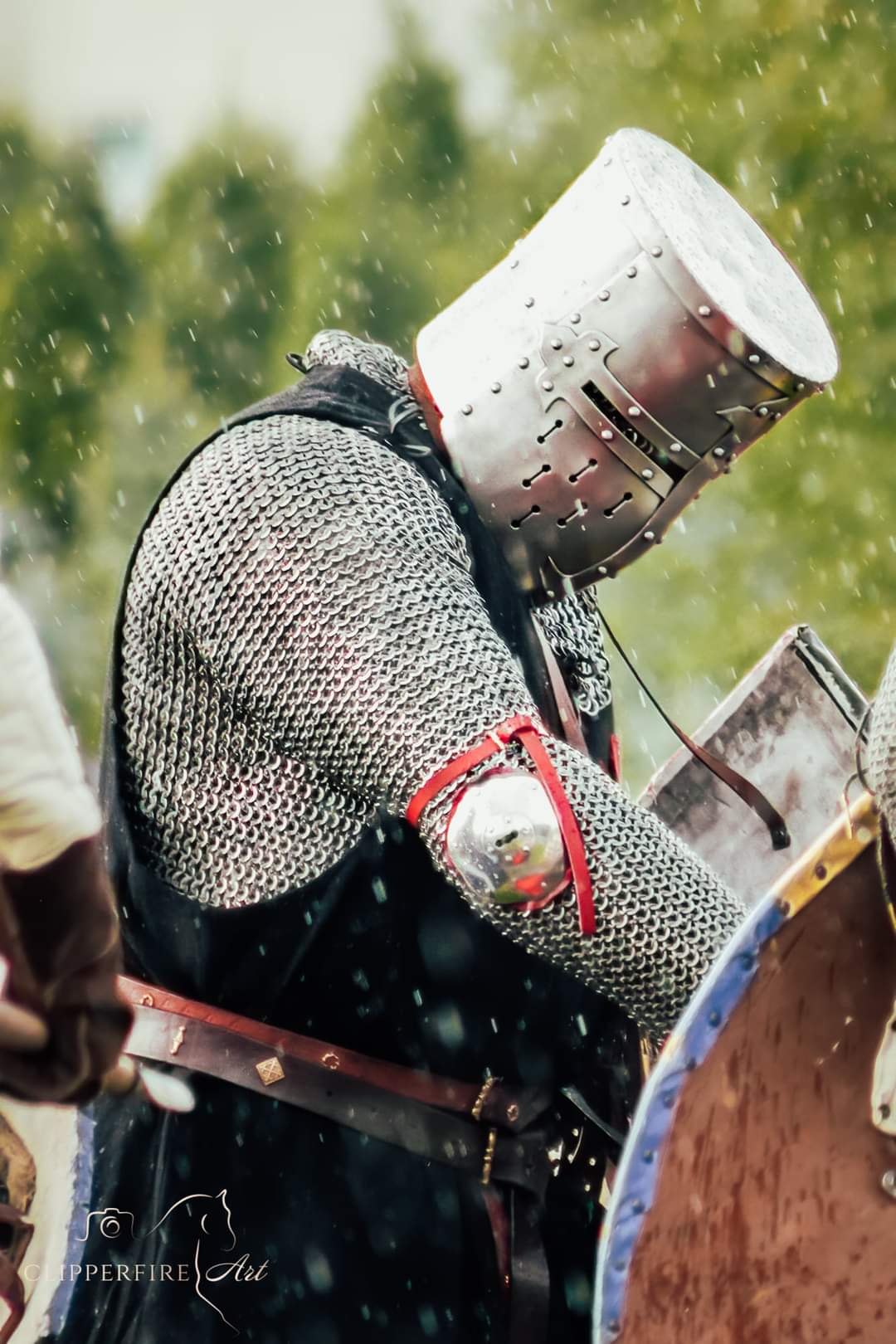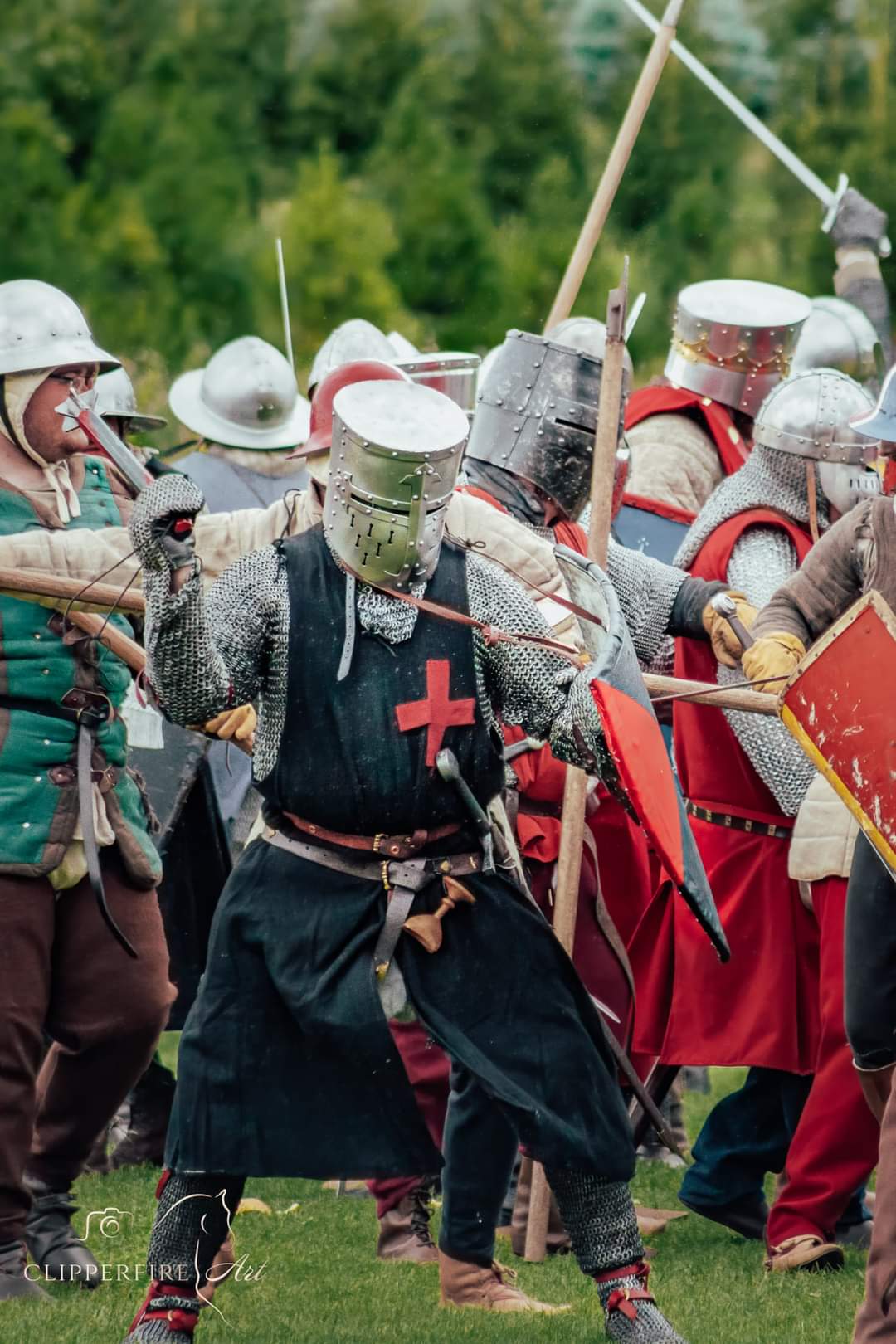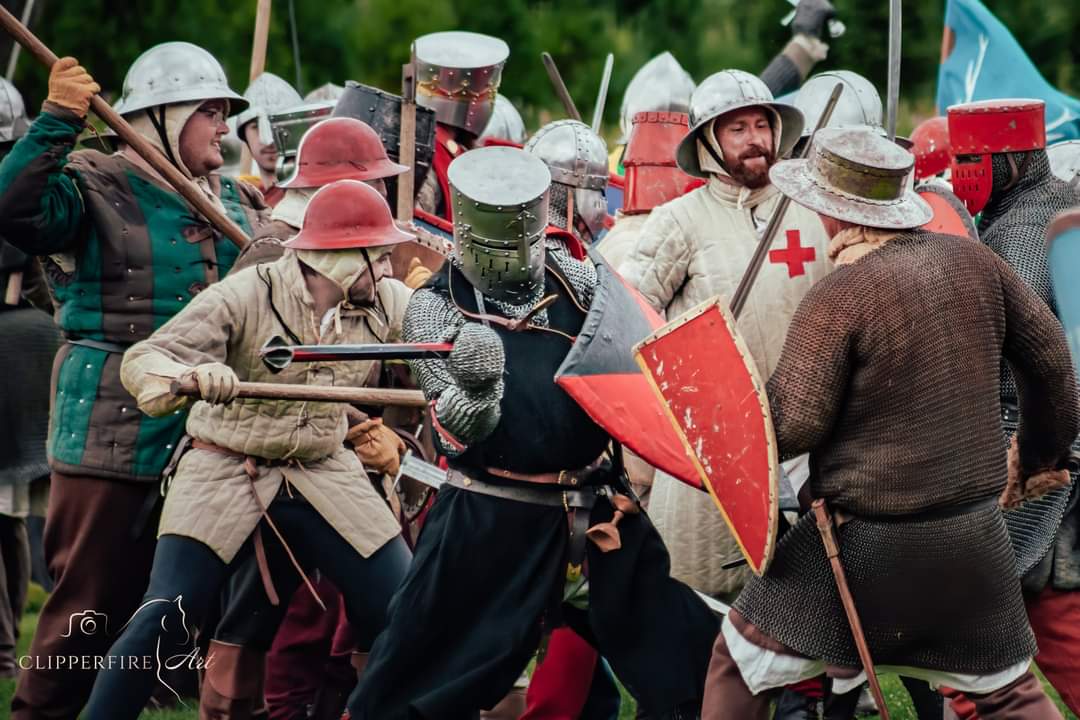 Fighting against Sir Richard, one-v-one, sword only.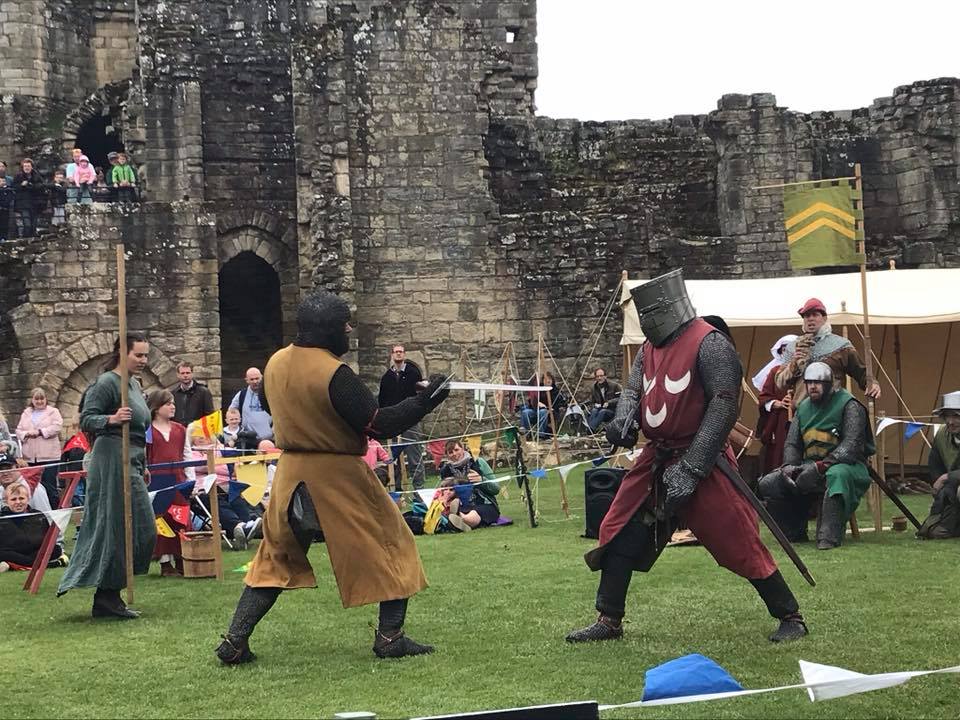 View of my medieval tent. Since then some more improvements have been made.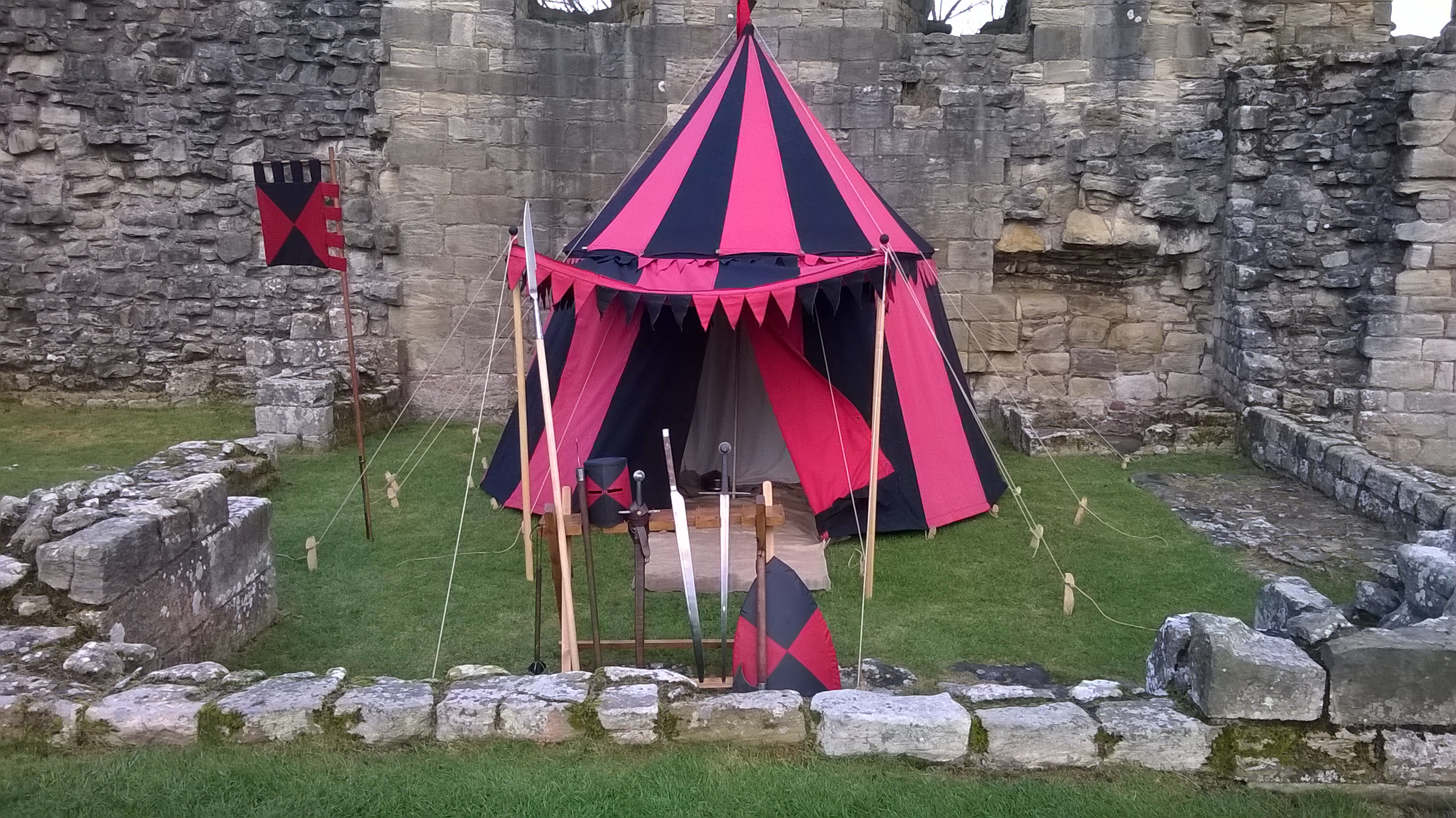 Fighting for the Wyvern household.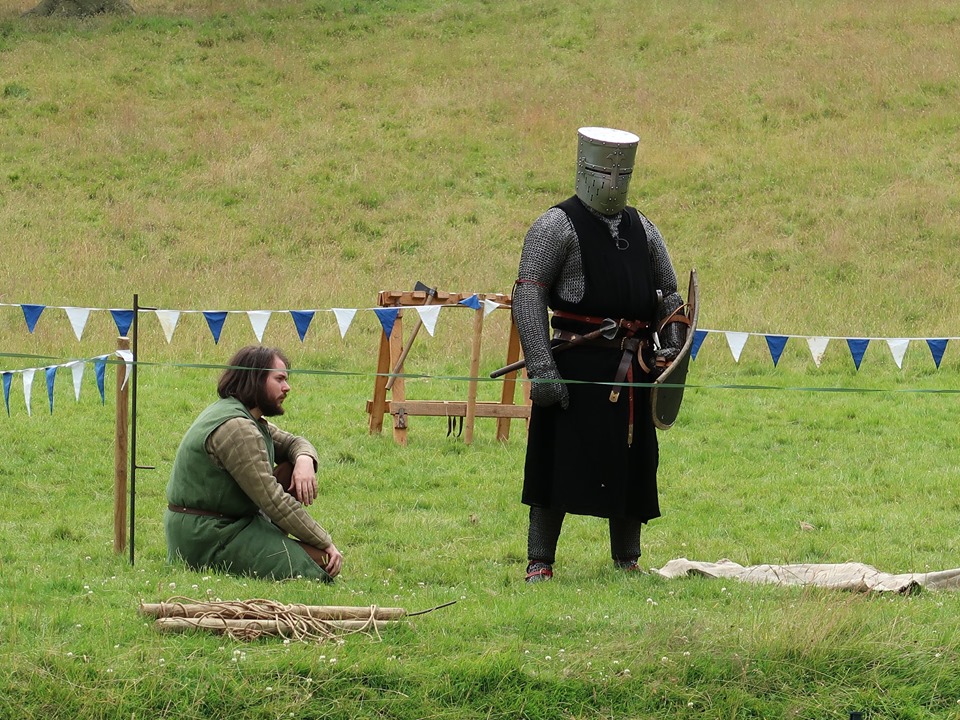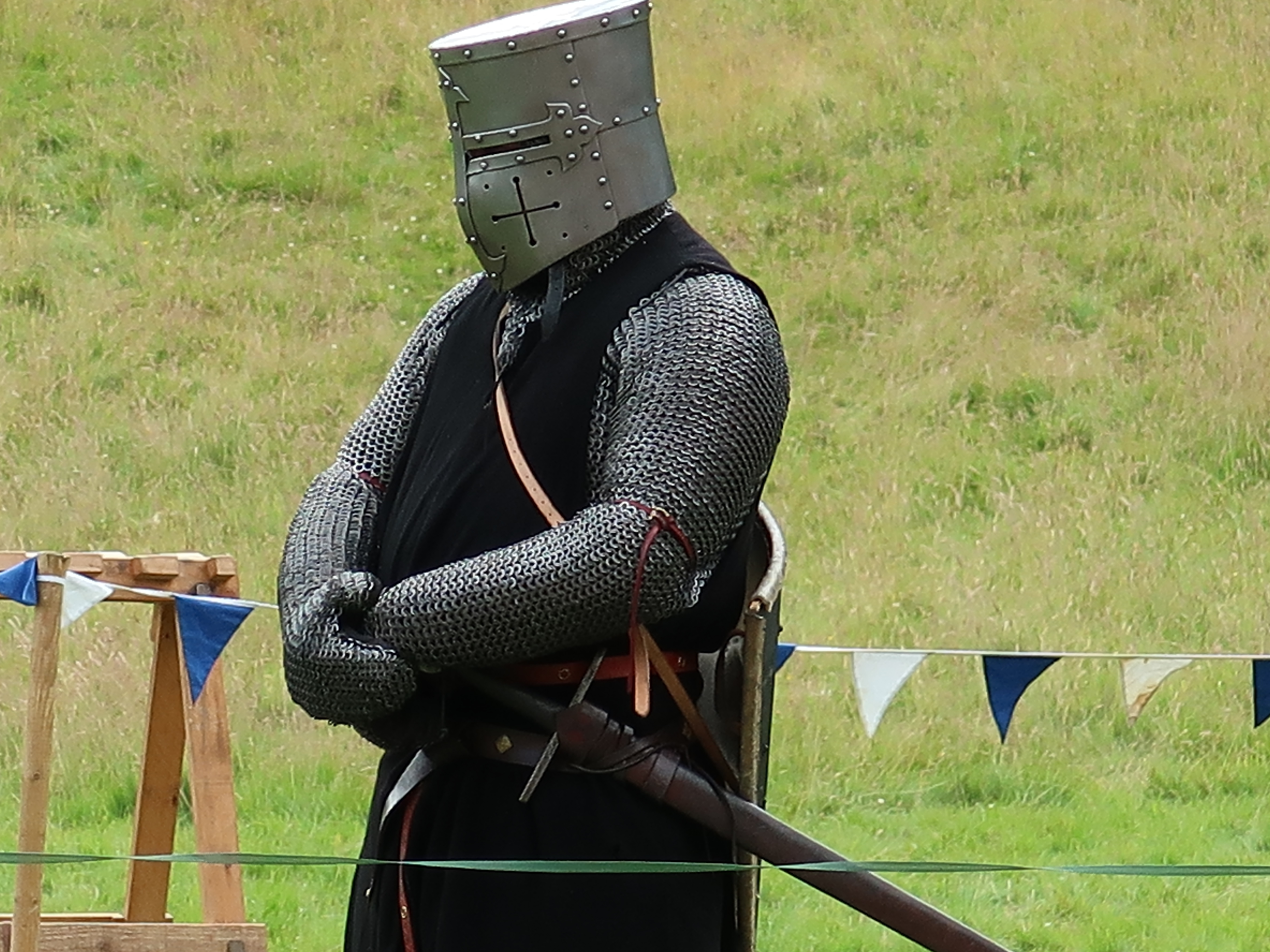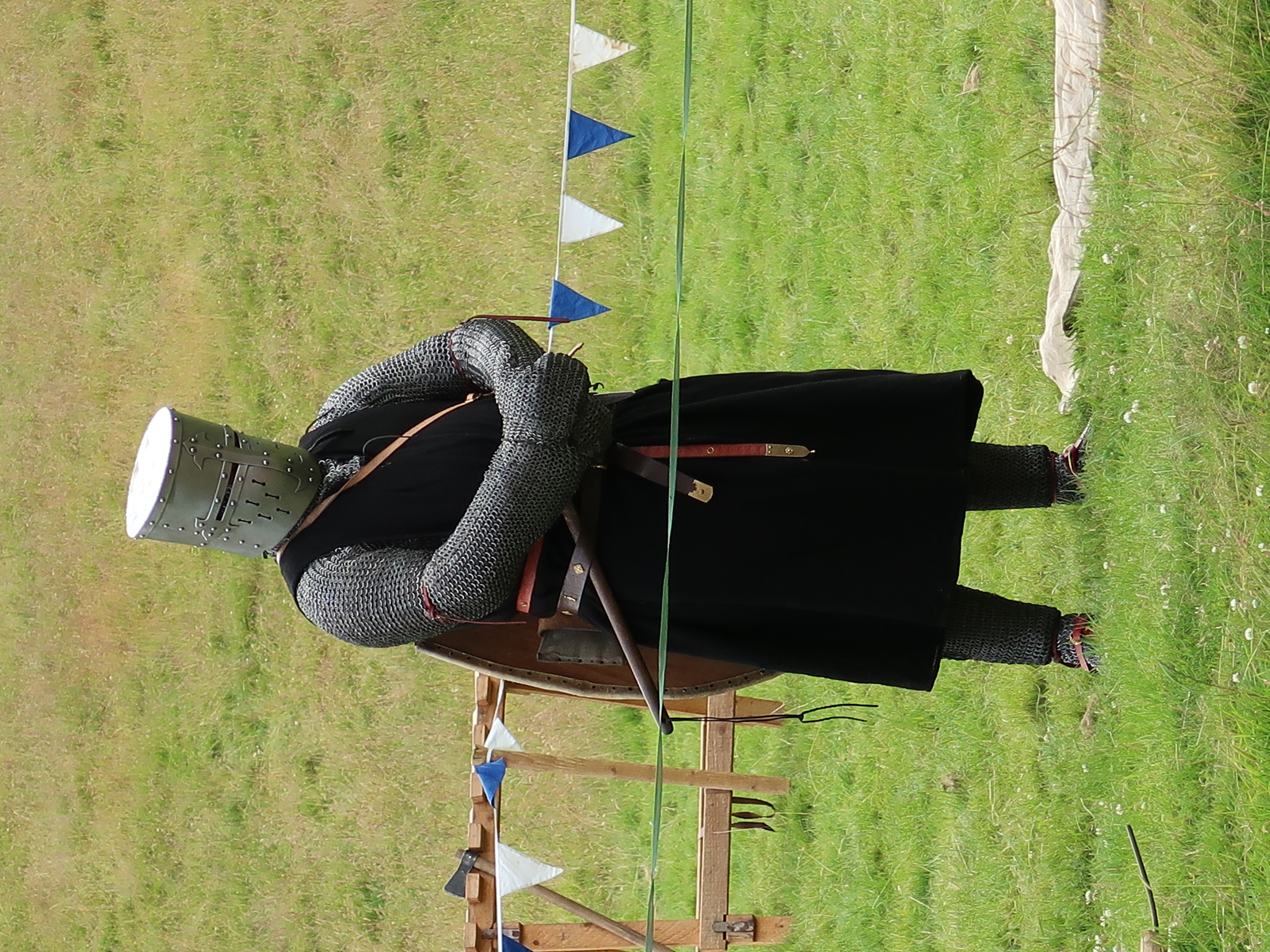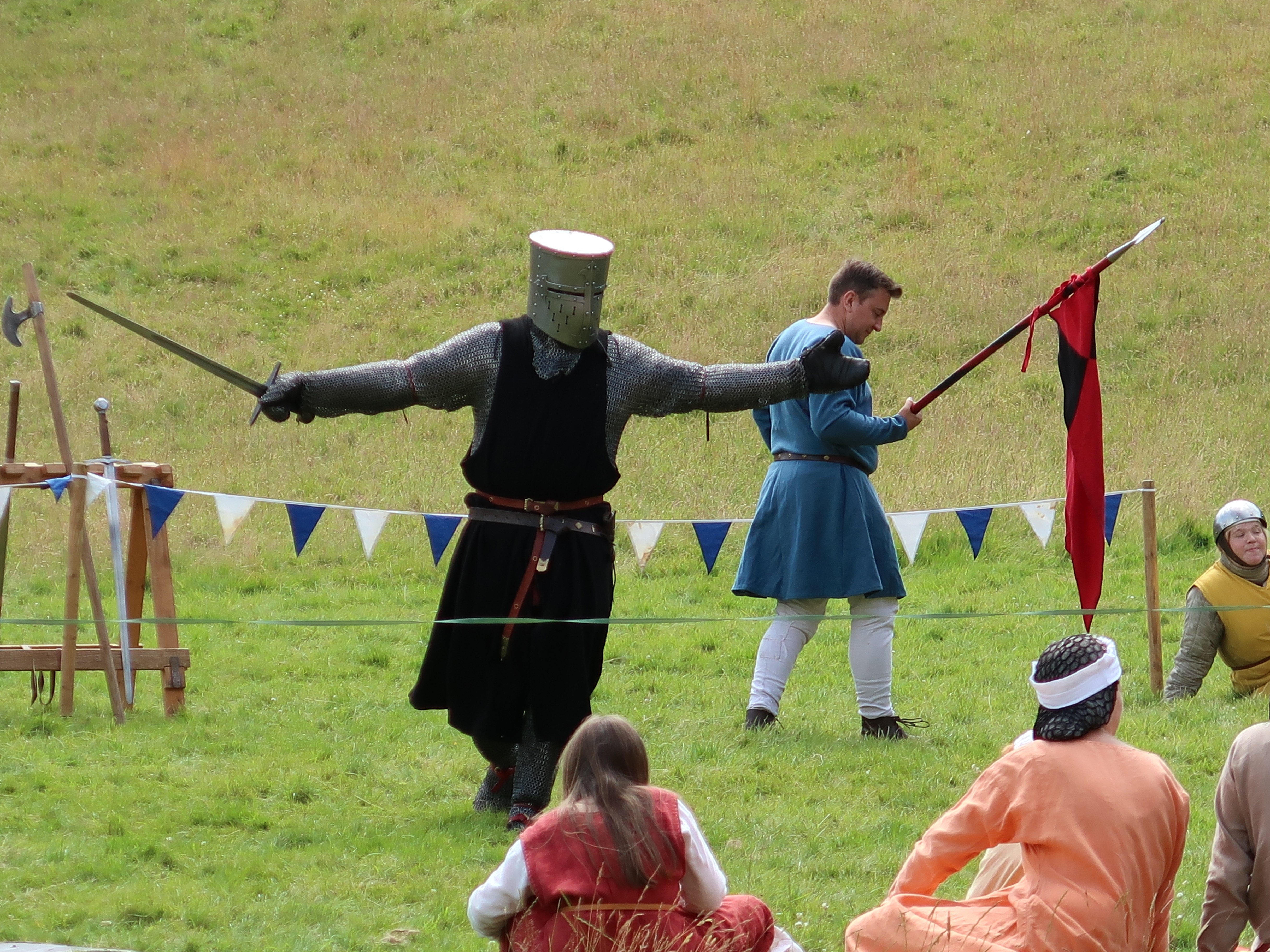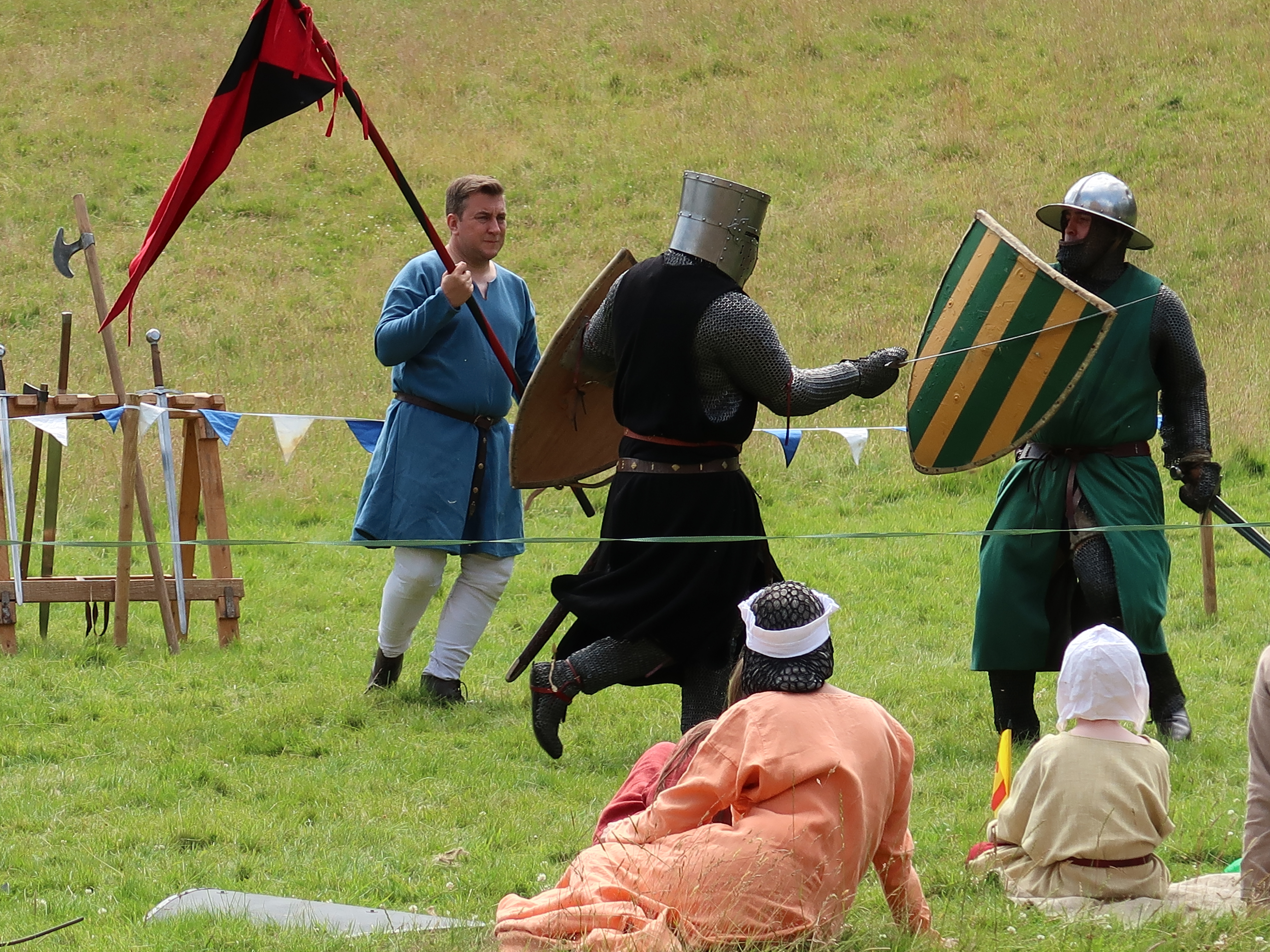 Fighting in my own coat of arms.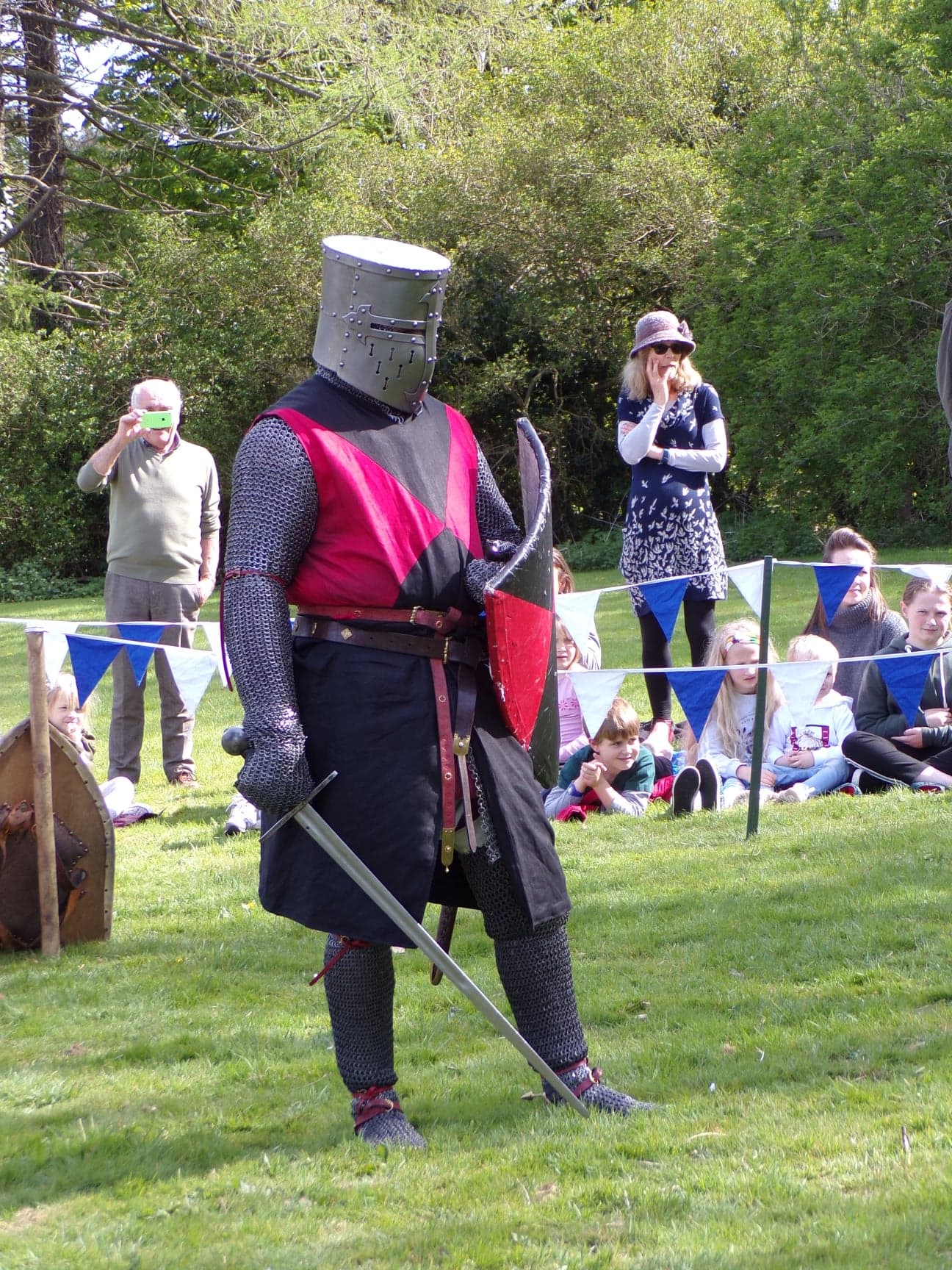 We were invited by
Equistry
to help at Murton Park (Yorkshire) and they allowed us to ride their horses in armour.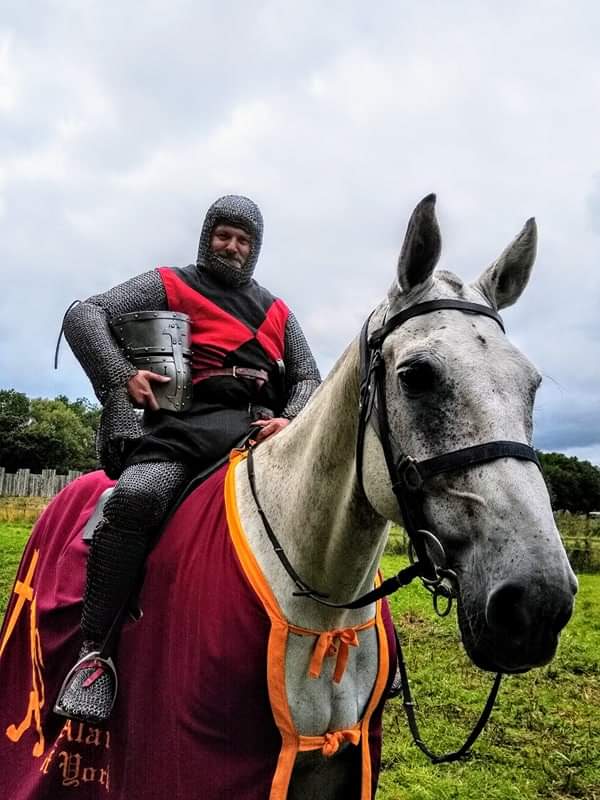 Fighting as the knight of the South.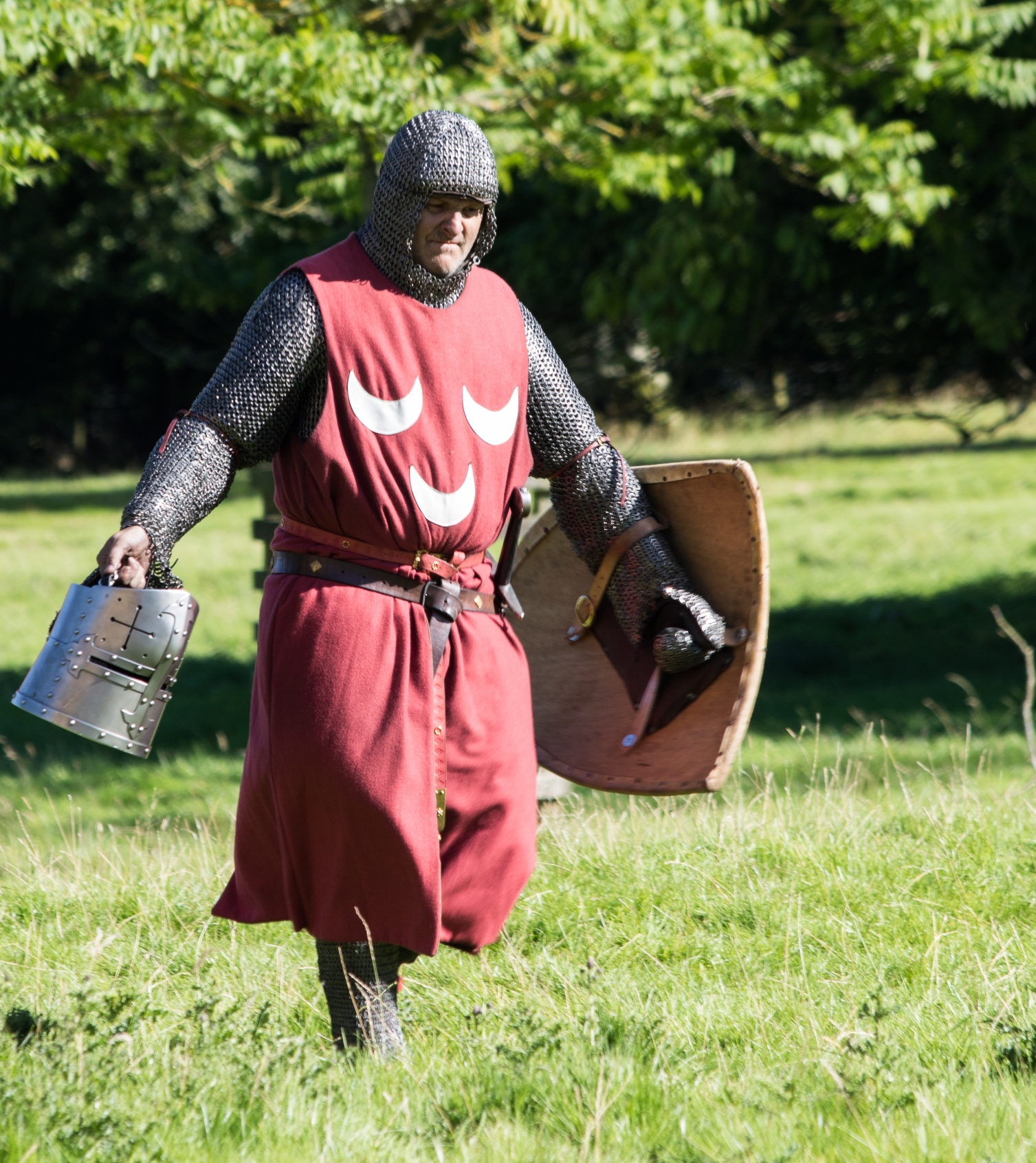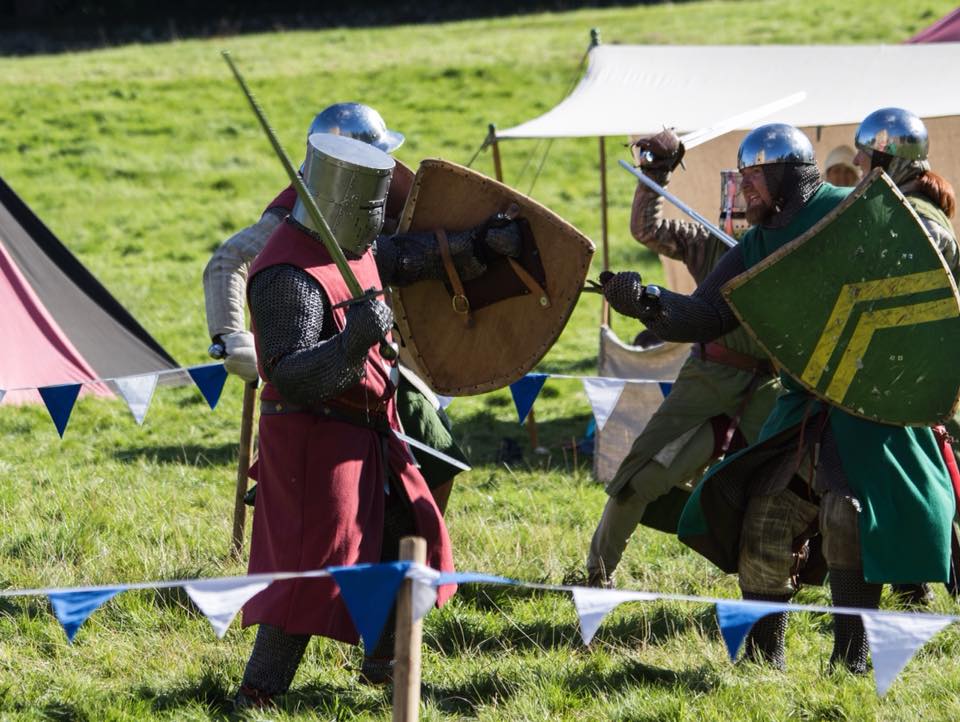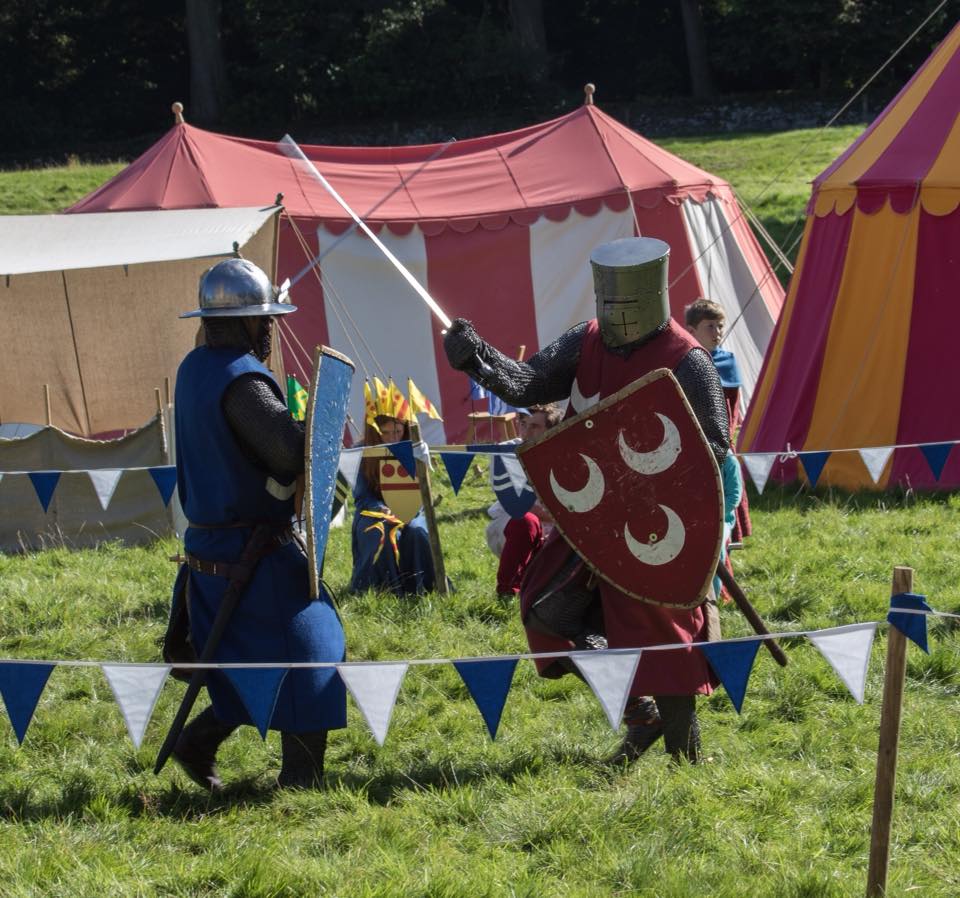 With Sir William after the fights.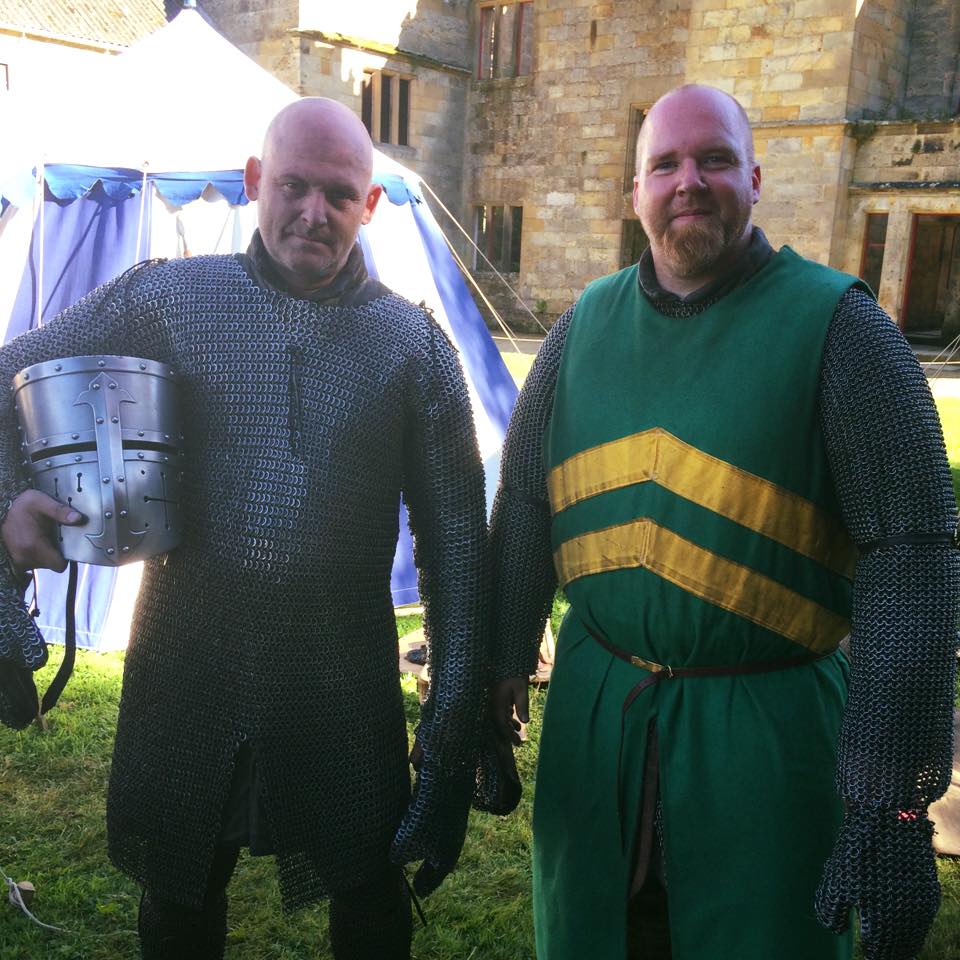 My second year at Dawn of Chivalry, fighting as a serjent-at-arms.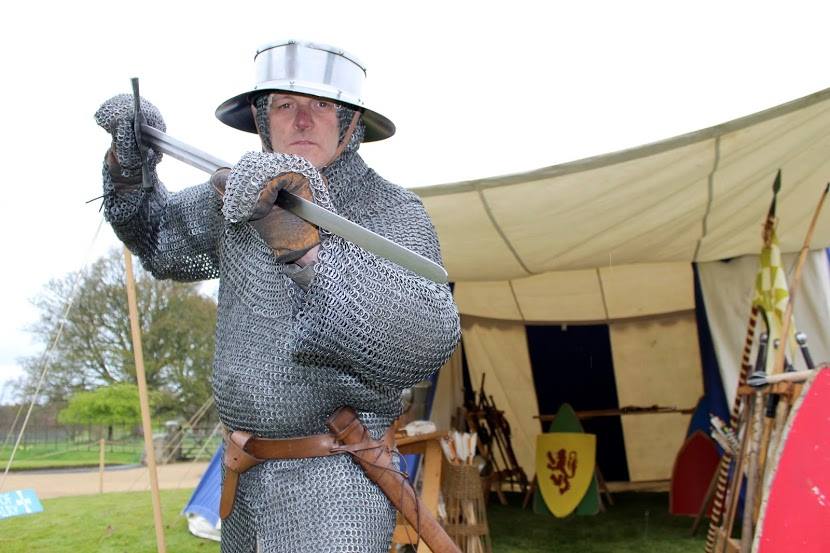 My lovely barrel helm, already battered and bruised after one or two seasons.